52131
Spyke 4Race two piece ladies leather suit
Materials
Water repellent 1,2/1,3 mm cow leather.
Stretch aramid fiber insert.
Fixed inside poly-mesh lining with stretch zones.

Technical Solutions
Fit for Lady
Outer ergonomic TPU (Thermoplastic Polyurethane Elastomer) outside protectors on shoulders and knee.
Removable CE approved shoulder,elbow,knee and shin protectors.
Pocket for CE level 2 Certified HSS FOLD BACK PROTECTOR or NEW CE SOFT PROTECTOR size 2.
Back hump for improved aerodynamic performance with reflective insert.
Reflective zones on sleeves and back.
Shock absorbing paddings on arms and sides.
Stretch leather flex zones on shoulder blades,sides,back of waist and knees.
Aramid fibre inserts on arms,crotch and back of the knees.
Double layer leather on sides and back pants.
High-strength connecting zip.
Flat-lock zip wrist closure with autolock slider.
1 internal pocket.
Sliders included.
 
Toote kood: fc45639033
Tootja: Spyke
Suuruste sobivus: vaata siit
100% raha tagasi garantii
14 päeva jooksul vahetuse võimalus
Tarneaeg 7-14 päeva
Valikud


Lisa korvi
Tasuta tarne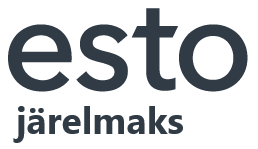 Esita toote kohta küsimus