52247
VANUCCI VTB19 BOOTS
Material:
Nubuck leather with a water-repellent finish
Waterproof and breathable SympaTex climate membrane
Textile lining, 100% polyester
Sturdy rubber sole, ideal grip on the footrest, great wearing comfort
Comfort/features:
1 adjustable and replaceable plastic buckle provides improved adjustment options and ideal support in the boot
Reflective insert on the heel for improved visibility
Hook-and-loop calf width adjustment
Shaft height:
Approx. 20 cm (size 44)
Certificates:
CE certified to EN 13634:2017
Good to know:
Your breathable shoes are wind and waterproof. However, your boots are only breathable if you are wearing technical socks. Cotton socks absorb moisture, whereas technical socks draw sweat and moisture away from your foot, initially into the shoe. The breathable shoe membrane then transports the moisture completely out of the shoe. Breathability is thus ensured.
Toote kood: VANUCCI VTB19 BOOTS
Tootja: VANUCCI
KÜSI SUURUST!

Suuruste sobivus: vaata siit
100% raha tagasi garantii
14 päeva jooksul vahetuse võimalus
Tarneaeg 7-14 päeva
Valikud


Lisa korvi
Tarneaeg: 2 nädalat
Tasuta tarne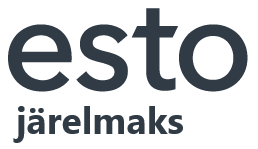 Esita toote kohta küsimus