1705
Nishua Enduro Carbon Enduro Helmet
Our test winner, Nishua Enduro Carbon, is a multifunctional helmet that converts effortlessly between enduro, motocross and streetfighter. The peak and visor are removable. The light weight, outstanding fit, with two different outer shell sizes, and optimal impact absorption make this helmet a great protector for any terrain.

Visor: clear, with Pinlock anti-fog visor insert
Material: Carbon
Outer shell sizes: 2 (XS-M, L-XL)
Fastener: Double 'D' fastener made of titanium (lightweight + indestructible)
Weight: approx. 1,040 g/1,150 g (incl. visor + peak)
Lining: hypoallergenic, climate-regulating COOLMAX lining, fully removable and washable
Ventilation: Adjustable forehead vent plus chin inlet and air flow rear extraction
Includes wind deflector, spare top screw for the peak, spare side screw for the peak, side covers for use without peak
Certificates: ECE 22.05
NOTE: Helmet comes with clear visor.
Good to know:
NISHUA have produced a real gem with this helmet. To come away as the sole test winner with a "Very Good" rating from the "MOTORRAD" magazine editors is quite an achievement. Something to be proud of, and a good motivation for forthcoming product developments. The distinction was well earned, as testified by the features singled out for special mention by the magazine:
- Outstanding impact absorption
- Very easy to put on and take off
- Very lightweight
- Highly suitable for spectacle wearers
- Outstanding fit
- Very comfortable lining
- Very good aerodynamics
- Remains stable at high speeds
- Relatively quiet
- Good ventilation
- Intuitive ventilation switches
- Very large field of view
- Easy-to-change visor
- Well engineered
We would like to give special mention to the double 'D' fastener made of titanium. The use of titanium typifies the special quality of this helmet. And that's "good to know" in our opinion.

Toote kood: loid215086
Tootja: NISHUA
Suuruste sobivus: vaata siit
100% raha tagasi garantii
14 päeva jooksul vahetuse võimalus
Tarneaeg 7-14 päeva
Valikud


Lisa korvi
Tasuta tarne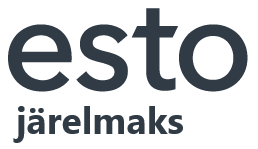 Esita toote kohta küsimus