Motopood > Jakid
142
Cafe Racer CR-4 combination leather jacket
Cafe Racer CR-4 leather jacket
A truly classic cut, this sporty short jacket gets its final touch from the matt, soft slightly sanded leather in an interesting shade of grey, the subtle, embroidered brand lettering and the double zip for adjusting the width of the front. And there is even enough room underneath for a warm jumper! Can be connected to combination trousers with a long zip and also looks great with jeans and leather trousers - making it the perfect choice for leisure time use. A generous front overlap and a collar which lies close to the neck provide ideal protection from draughts.
Comfort/features:

All-round and short connecting zip
Width adjustment with the double zip and on the cuffs, collar and hem
2 outside pockets
2 inside pockets
Protection:

Padded leather on shoulders and elbows
Removable SUPER SHIELD protectors on shoulders and elbows
Height-adjustable elbow protector
Optional: Protector pocket prepared for the SUPER SHIELD back protector (order no. 20019168 or 20019169)
ISO 4916 safety seams at impact points
Material:

Hard-wearing cowhide, 0,9 mm thick
Fixed inner lining, 100% polyester
The texture and colour of the leather may vary due to the tanning process and can also change with time.

Toote kood: loid207158
Tootja: Cafe Racer
Suuruste sobivus: vaata siit
100% raha tagasi garantii
14 päeva jooksul vahetuse võimalus
Tarneaeg 7-14 päeva
Valikud


Lisa korvi
Tasuta tarne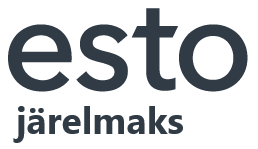 Esita toote kohta küsimus