Motopood > Bell
1520
Bell Custom 500 SE RSD 74
This is a great-grandchild of the original jet (open-face) helmet from Bell, first launched back in 1954. While its ancestor was christened "500" by Bell founding father Roy Richter, over 60 years later the reincarnation now sports the resonant name "Custom 500". And this model also carries the letters "SE" (Special Edition). The family resemblance is unmistakable with this helmet.
But the new Bell is more than just an upgrade. A lot more, in fact. It's an evolution. The interior has been transformed from the earlier padded version into an EPS inner shell with varying density. In other words, the original helmet shape has been equipped with state-of-the-art protection technology. What more, with 5 different shell sizes, the Custom 500 Carbon has been perfectly adapted to suit different head sizes and circumferences. So the helmet is a closer fit, which means it looks better and feels better, too.

Visor: 5 universal snap fasteners for fitting Bell visors and sun peaks
Material: Fibreglass, EPS inner shell with varying density
Outer shell sizes: 5 (XS, S, M, L, XL, XXL)
Fastener: Double 'D'
Weight approx. 1175 g (+/- 50 g)
Lining: Quilted lining made of synthetic suede with contrasting colour stitching
Extras/other features: Deluxe helmet bag included
Certificates: ECE 22.05
Please note:
Some Custom 500 SE helmets are not available in XS and XXL sizes.

Toote kood: loid605212
Tootja: BELL
Suuruste sobivus: vaata siit
100% raha tagasi garantii
14 päeva jooksul vahetuse võimalus
Tarneaeg 7-14 päeva
Valikud


Lisa korvi
Tasuta tarne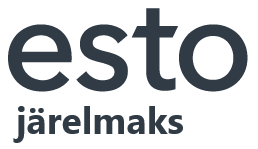 Esita toote kohta küsimus