Motopood > Bell
41230
Bell Custom 500 3-Snap Bubble DLX Shield
The 3-snap Bubble Shield full face visors for the Bell Custom 500 Jet (open-face) Helmet not only look special, but are also highly functional. Irrespective of which tint you choose. The Deluxe (DLX) version, additionally features a stylish, chrome surround.

NutraFog anti-fog, anti-scratch and UV protective coating
Extremely durable press-studs
This versatile visor is compatible with the Bell Custom 500 and other helmets with three-point snap fastening
Material: polycarbonate
Versions:
Clear
Smoke Gradient: progressive tint
Blue Gradient: progressive blue tint
Wayfarer Green: Ray-Ban green-tinted
Mint: light green-tinted
Good to know:
The clear, yellow, mint and all gradient versions are ideal for poor weather conditions, while clear and yellow are also suitable for biking in the dark.

Toote kood: loid60530060
Tootja: BELL
Suuruste sobivus: vaata siit
100% raha tagasi garantii
14 päeva jooksul vahetuse võimalus
Tarneaeg 7-14 päeva
Valikud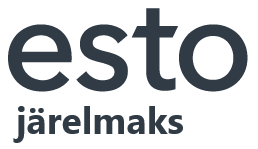 Esita toote kohta küsimus