Motopood > Bell
41226
Bell Bullitt Bubble Shields Brown Tab
Far from being a gimmick dreamt up by helmet makers to attract more customers, the bubble visor is in fact a really clever idea which goes back to the early days of motorcycle racing. The outward curve helps to prevent fogging on the inside caused by the rider's breath, while also making the rain run off quicker on the outside. Moreover, the eye-catching look is a welcome bonus.

Anti-fog, scratch-resistant, UV protection
Compatible with Bell Bullitt helmets
Versions:
Clear
Dark Smoke
Good to know:
The clear, yellow, mint and all gradient versions are ideal for poor weather conditions, while clear and yellow are also suitable for biking in the dark.
Dark smoke, silver-iridium and gold-iridium are only for bright, very sunny conditions.
Safety first! Never ride with a scratched or cloudy visor. At night, in particular, scratches and scrapes reflect street lighting and/or oncoming headlights, which causes dazzle. Rain can make this effect more pronounced. Never ride in the dark with a dark visor.

Toote kood: loid20014800
Tootja: BELL
Suuruste sobivus: vaata siit
100% raha tagasi garantii:
14 päeva jooksul vahetuse võimalus:
Valikud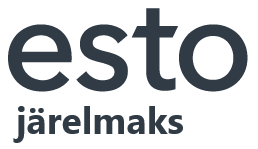 Esita toote kohta küsimus