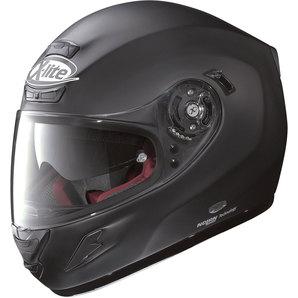 711
X-lite X-702 GT Start Full-Face Helmet
The X-lite X-702 GT is a great touring full-face helmet with numerous design features for enhanced comfort on the road: Ultra-wide visor field of view, innovative touring ventilation system, integrated groove for spectacles.

Visor: clear, and includes Pinlock anti-fog visor insert
Sun visor: integral, smoked, scratch-resistant, with fog-retardant finish
Material: Composite fibre (carbon/Kevlar/fibreglass)
Outer shell sizes: 4 (XXS-S, M-L, XL-XXXL)
Fastener: double 'D' fastener
Weight: approx. 1,390 g
Lining: Unitherm Light Racing Comfort, highly breathable and fully removable and with integrated groove for spectacles
Ventilation: Touring Ventilation System, adjustable forehead and top vents with integral ventilation ducts and air flow rear extraction. 2-way chin vent and adjustable side ventilation
Other features: includes wind deflector; helmet is ready for fitting X-lite x-series communication system
Certificate: ECE 22.05
EXTRA-LARGE FIELD OF VIEW
A large visor with a wide field of view is a valuable addition to active safety on the road.

INTEGRATED SUN VISOR
The sun visor is scratch-resistant, has a fog-retardant coating, and its efficient mechanism makes it intuitive to use.

VENTILATION
Vents at the mouth, chin, sides and forehead plus air flow rear extraction ensure an ample supply of fresh air.

Toote kood: loid215822
Tootja: X-lite
Suuruste sobivus: vaata siit
100% raha tagasi garantii
14 päeva jooksul vahetuse võimalus
Tarneaeg 7-14 päeva
Valikud


Lisa korvi
Tasuta tarne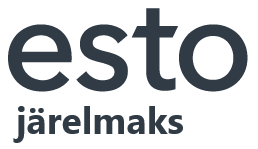 Esita toote kohta küsimus