241
Daytona M-Star GTX Boots
The special lady boot for a higher stand and easier rest
material:

hydrophobic special full cowhide
watertight and breathable with GORE-TEX climatic membrane
textile lining 80% polyamide, 20% polyester
robust special rubber touring sole
safety:

shinbone protection padded with latex foam inside
both-sided ankle protection with special foam
plastic reinforced inner sole with a hot-dip galvanised steel inlay, that allows you to gently roll your feet
comfort/features:

looks and quality similar to Travel Star GTX
integrated insole rising by 2.5 cm for the heels and 8 mm for the toes to have a higher stand and easier rest on the motorbike
shorter shaft
provides special adjustment in the calf region
two side zip fasteners to get in quick and easily, leather covering
velcro fastener for different calf sizes
3M-Scotchlite heel reflector
anatomically formed climatic insole (thickness forefoot 2mm)
PU foam sole
resistant PU-gearshift reinforcement
Height of shaft: approx. 28 cm (sz. 44)
Approval:

CE certified according to EN 13634:2010
Lady Star sizes 35 - 39 order no. 202420
M-Star sizes 40 - 43 order no. 202423
Good to know:
Availability of extra-small and extra-large sizes
The most popular boot sizes from Daytona are 37 to 47. Louis usually has these in stock and can dispatch them quickly when you place your order. Extra-small (34 to 36) and extra-large (48 to 51) sizes, on the other hand, are only produced in relatively small quantities by Daytona, due to lower demand, and in some cases only to order. For this reason, if you order one of these sizes, delivery may take a little longer. We trust you will understand, and we promise to deliver your order as quickly as possible.

Toote kood: loid202423
Tootja: Daytona Stiefel
Suuruste sobivus: vaata siit
100% raha tagasi garantii:
14 päeva jooksul vahetuse võimalus:
Valikud


Lisa korvi
Tasuta tarne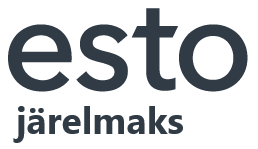 Esita toote kohta küsimus