Motopood > Jakid
130
Cafe Racer Vintage II combi jacket
Jump on your motorbike and go for a spin with friends - that's what the Cafe Racer Vintage II Combination Jacket is all about. Sturdy, slightly matt buffalo leather with decorative stitching - this biker jacket looks great and will get even better as it ages. A great jacket for fans of the classic look!
Comfort/features:

High-quality decorative stitching on the collar, shoulders, upper sleeves and lower back
Collar strap with 2 snap fasteners
Stretch leather over the elbows
Adjustable hem
Stretch fabric on the sleeves (87% polyamide, 13% elastane)
All-round and short connection zipper
5 outside pockets
2 inside pockets + 1 phone pocket + 1 document pocket
Protection:

Removable SUPER SHIELD shoulder and elbow protectors
Elbow protectors with 2-stage height adjustment
ISO 4916 safety seams at the impact points
Reflective material
Optional: SUPER SHIELD back protector (20019169) can be retrofitted
Material:

Buffalo leather, approx. 1.0 mm - 1.1 mm thick
Double layer of leather on the upper sleeves and elbows
Shoulders reinforced with 600D COSATEC, 100% polyester
Fixed mesh lining, 100% polyester
The texture and colour of the leather may vary due to the tanning process and can also change with time.

Toote kood: loid207309
Tootja: Cafe Racer
Suuruste sobivus: vaata siit
100% raha tagasi garantii:
14 päeva jooksul vahetuse võimalus:
Valikud


Lisa korvi
Tasuta tarne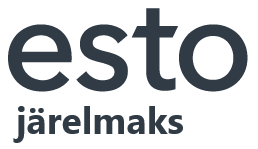 Esita toote kohta küsimus