Motopood > Jakid
166
Cafe Racer Classic II Leather Jacket
Retro-style, sportily chic, and made of supple buffalo leather with tasteful "Cafe Racer" embroidery - the Cafe Racer *Classic II* men's combination jacket is far too elegant to only wear for a trip to the cafe round the corner. It's perfect both for riding round town and for you next excursion! You can be sure it will quickly become your favourite jacket.
Comfort/features:

Snap fastener on the stand-up collar
Adjustable cuffs
All-round and short connection zipper
3 outside pockets
1 inside pocket + 1 phone pocket + 1 document pocket
Protection:

Removable SUPER SHIELD shoulder and elbow protectors
Elbow protectors are height-adjustable
ISO 4916 safety seams at the impact points
Optional: SUPER SHIELD back protector (20019169) can be retrofitted
Material:

Sturdy buffalo leather, 0.9 - 1.1 mm thick
Buffalo nubuck leather, 0.8 - 1.0 mm
Elbows and shoulders lined with leather
Fixed mesh lining, 100% polyester
The texture and colour of the leather may vary due to the tanning process and can also change with time.

Toote kood: loid207294
Tootja: Cafe Racer
Suuruste sobivus: vaata siit
100% raha tagasi garantii
14 päeva jooksul vahetuse võimalus
Tarneaeg 7-14 päeva
Valikud


Lisa korvi
Tasuta tarne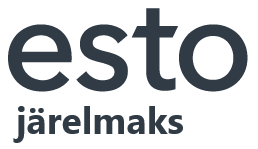 Esita toote kohta küsimus