Motopood > Bell
41225
Bell three-snap shields for Scout Air
The Scout Air jet (open-face) helmet from Bell is a real hit. An individual outer shell for each size - now that's something special! So it makes perfect sense to get yourself a few helmet accessories, like this snap-fit visor which covers your entire face? Enjoy full protection against insects, rain and sun. The 3-snap mechanism means you can change from helmet peak to snap-fit visor in an instant.

NutraFog anti-fog, anti-scratch and UV protective coating
Tint: clear or dark smoke
Sturdy snap-fit mechanism
Material: polycarbonate
Good to know:
The clear version is suitable for poor weather conditions and riding in the dark. The dark smoke version is only for very sunny conditions.
Safety first! Never ride with a scratched or cloudy visor. At night, in particular, scratches and scrapes reflect street lighting and/or oncoming headlights, which causes dazzle. Rain can make this problem even worse. Never wear a dark visor when riding at night Replace a worn visor in good time.

Toote kood: loid60530085
Tootja: BELL
Suuruste sobivus: vaata siit
100% raha tagasi garantii:
14 päeva jooksul vahetuse võimalus:
Valikud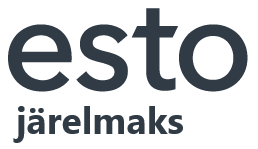 Esita toote kohta küsimus