Motopood > Bell
41186
Bell Bullitt carbon Pierce black/white
Bell Helmets in the USA are one of the oldest and most successful helmet makers in the world. Innovative, creative, quality-conscious and totally committed to producing high-quality motorcycle helmets since 1954. For example, the "Bullitt Carbon" lightweight classic full-face helmet.
An ultra-modern carbon shell motorcycle helmet with a comfortable interior, outstanding fit, pleasant weight, and a design that simply cries out to be worn on today's popular scramblers, cafe racers, choppers, custom and classic bikes. Hardly surprising considering the Bell Bullitt is modelled on a predecessor whose heyday was over 60 years ago! The first-ever Bell Star helmet from the 1950s. Searching for a new product line, the Bell designers struck gold in their own archive, so they took the original 50s design and breathed new life into it with a modern interior using the latest materials.
Highly recommended for anyone who is looking for a very stylish full-face helmet to go with their "vintage look" bike, and for whom safety matters.

Visor: 1 clear bubble shield and 1 flat dark smoke face shield
Material: Carbon, EPS inner shell and EPS intermediate liner
Outer shell sizes: 3 (S, M-L, XL)
Fastener: Double 'D'
Weight approx. 1345 g (+/- 50 g)
Lining: Real leather padding, removable and washable
Ventilation: 4 top vents, 1 chin vent (adjustable)
Extras/other features: Contoured pads, integral speaker pockets, visor with magnetic locking system
Certificates: ECE 22.05
The helmet that offers more:
This helmet comes with an exclusive, high-quality deluxe helmet bag.

Toote kood: loid605127
Tootja: BELL
Suuruste sobivus: vaata siit
100% raha tagasi garantii:
14 päeva jooksul vahetuse võimalus:
Valikud


Lisa korvi
Tasuta tarne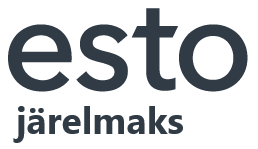 Esita toote kohta küsimus