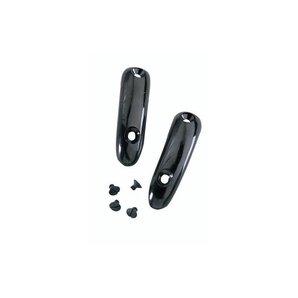 353
Daytona Ceramic Toe Slider
Sporty riders really put the toe sliders on their boots to the test. Until now they wore out in no time and had to be replaced far too often.
The new sliders from daytona are reinforced with special high-abrasion ceramic inserts. Tests on the race track have shown that wear is reduced by 75% compared with conventional toe sliders.
These sliders are suitable for many daytona models, e.g. Evo Sports, Security Evo, Winner, Carver and Clubman.

Toote kood: loid10001192
Tootja: Daytona Stiefel
Suuruste sobivus: vaata siit
100% raha tagasi garantii:
14 päeva jooksul vahetuse võimalus:
Liisingu taotlust saab täita tellimuse vormistamisel.
Valikud

Esita toote kohta küsimus